Island Growers Caribbean Created the First Greenhouse In the World to Be Resistant to Cat 5 Hurricanes
Island Growers Caribbean is a brand of innovative, high-tech greenhouse farming operations owned and operated by Alquimi Renewables, LLC. Established in 2018, the company, in partnership with Sprung Structures, developed the first and only engineer-certified greenhouse systems in the world that are Category 5 hurricane resistant. Thanks to that strategic advantage, they have gained tremendous momentum in three short years. Despite pandemic-related challenges, the company has met its expansion goals as planned.
Their proprietary agtech (owned under the Island Agtech entity) was custom designed specifically for the Caribbean region by their Director of Horticulture, Joseph 'JC' Chidiac. These high-tech growing facilities also integrate their proprietary and customized SAEF hydroponic production system. As the company expands its farms, it plans to add a solar/storage system to reduce operating costs. For further efficiency, it is also introducing a computer-controlled production monitoring system which will regulate the growing facilities. Those integrated systems are designed to produce the most energy and water-efficient growing systems in the region.
Co-Founder and CCO, Ralph Birkhoff explains the impetus for this innovative venture in relatable terms. "Through my years of living and working across the Caribbean it was fairly simple for me to identify an opportunity as a consumer," he says. "Fresh produce was of inferior quality, often hard to get on a regular basis, very limited in terms of selection, and also very expensive. We decided to introduce a much higher level of agtech to overcome these issues and start building national food security.."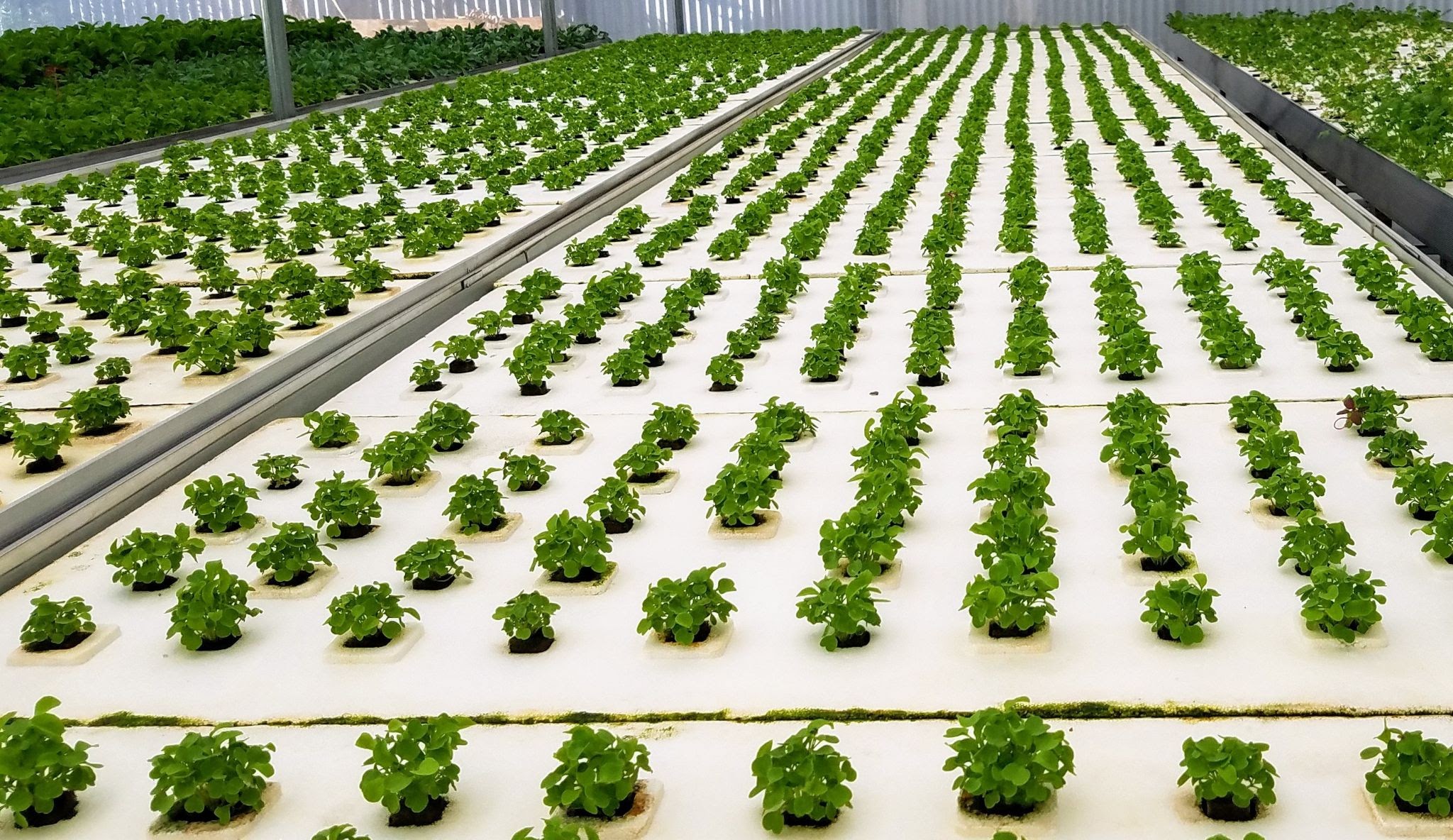 By creating optimal controlled growing conditions, the company is now able to supply each Caribbean market where it operates with a more affordable and diverse selection of fresh produce, that is of much higher quality in terms of nutrient content, flavor, and overall appeal than was ever available in the past.
The company is also in the process of establishing a manufacturing company in Trinidad that will fabricate their customized hydroponic production systems' critical components, ensuring an uninterrupted supply chain for their farms. Eventual plans include selling these proprietary systems to greenhouse growers around the world.
In the past 9 months, the company raised over $4.8m USD in private equity capital and recently secured a strategic partnership with ANSL out of Trinidad that will allow them to expand their farms to every island in the Caribbean region. Their current projects in Barbados, Trinidad & Tobago, Antigua, and St. Lucia, and supporting projects in Anguilla, Puerto Rico, and Belize will be well underway and operational by Q1 2022, and they have already developed a pipeline of additional projects in virtually every other island in the Caribbean. Plans include expanding the existing farms by over 100% within the next two to three years.
One of their flagship projects in the works is their Tobago farm, operating under Berrycove Limited. The first phase of that project will start at 42,000 sf of greenhouse space, representing the largest advanced hydroponic greenhouse farm in the region. Next year's expansion plans include the addition of an agri-processing facility to freeze and package the berries for regional export supply.
One of Island Growers Caribbean's social mandates is to 'Grow Local.' Apart from the obvious meaning, this mandate requires them to interest young people in farming as a career through the prospect of working on high-tech farms. To the company's delight, their recruiting process has been so robust, that they have had to make tough decisions about whom to hire from the many local qualified candidates. As the company expands, they hope to be able to hire and train many more young employees.
In keeping with its global mission, the company offers free advice to IPAs across the region. Birkhoff urges companies and entrepreneurs who want to succeed in the islands to 'find the gaps.' "Recognize where we have challenges and where developed countries have solved the same issues, then customize the solution to the Caribbean," he says.
For more information please visit: https://www.islandagtech.com/