VACANCY NOTICE: INVESTMENT PROMOTION OFFICER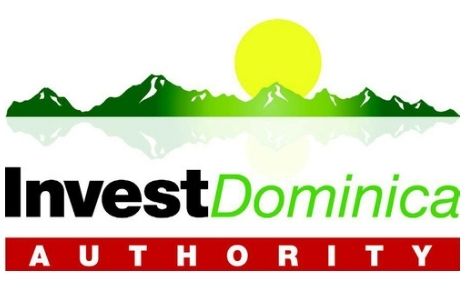 Invest Dominica Authority (IDA) requires a suitably qualified professional to join the team in the position of INVESTMENT PROMOTION OFFICER.
JOB STATEMENT:
The Investment Promotion Officer (IPO) will report to the Senior Investment Promotion Officer (SIPO) and is expected to assist in the promotion of Dominica to target potential foreign and local investments.
The Investment Promotion Officer is expected to:
To conceptualize, plan and coordinate promotional events such as seminars and conferences to promote Dominica's priority sectors.
Assist to design and put into action a targeted campaign for the investment opportunities cleared for promotion, and the preparation of the web site, social media strategy, promotional materials, such as investment guides and sector brochures, videos, and social media content.
Collaborate in developing sector and/or regional strategies and support related promotion work, including targeting potential investment and policy advisory work.
Organize and host/facilitate inbound investor missions to Dominica and assist local target SMEs in the preparation and conduct of company/project presentations.
Undertake research initiatives to identify and develop Investment Ready Projects to Offer.
Prepare and update detailed investment feasibility studies and proposals.
EDUCATION/TRAINING AND EXPERIENCE:
Relevant qualifications at Degree level in Marketing, Public Relations, or another similar and suitable Business-related field. At least three years work experience in Marketing and/or Economic Development/Investment Promotion.
COMPETENCIES:
Proficient in the use of Microsoft Office tools
High level of proficiency in the use of Information and Communication Technologies particularly Social Media applications.
Sound understanding of business principles and the commercial environment within which both, Invest and Discover Dominica authorities operate.
Excellent interpersonal, written and verbal communication skills and experience interacting with high profile executives and clients.
Strong analytical and organizational skills. Ability to handle multiple tasks and deadlines.
CONDITIONS OF RECRUITMENT:
The position is to be filled on a contractual basis for two (2) years, subject to renewal upon decision by the Board of Directors.
APPLICATION PROCESS AND TIMELINE:
Indicate your interest by forwarding your Cover Letter, Resume and three (3) references to include at least two (2) most recent employers in sealed envelopes, marked Confidential Application for the Position of Investment Promotion Officer, Invest Dominica Authority and addressed to:
The Executive Director
Invest Dominica Authority
Ground and 1st Floor, 5-7 Great Marlborough Street Roseau, Dominica
Email: hrd@dominica.dm
Closing date for receipt of applications is March 21, 2022.
More Topics
On March 22, 2022, the Caribbean Association of Investment Promotion Agencies (CAIPA) will be hosting a Caribbean Investment Forum in Dubai to promote the opportunities available within the region. The Caribbean offers significant opportunities in key sectors such as hi-tech agribusiness and renewable energy - two sectors that have rapidly...
Click here to read more about the Investment Forum in Dubai.  
The Caribbean Association of Investment Promotion Agencies (CAIPA), along with the Caribbean Export Development Agency, is sending a delegation of leaders led by His Excellency, Dr. Mohamed Irfaan Ali, the President of Guyana, to Dubai for a Caribbean Investment Forum. "The delegation from the Caribbean will be joining leaders, innovators...