CAIPA Showcases Caribbean Investment Opportunities at World Investment Forum 2023 in Abu Dhabi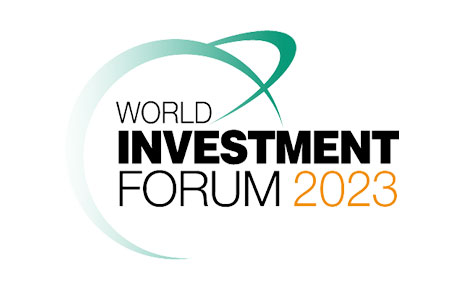 FOR IMMEDIATE RELEASE
CAIPA — 15 October 2023 — The Caribbean Association of Investment Promotion Agencies (CAIPA) is set to make a commanding presence at the World Investment Forum 2023, actively engaging with investors and stakeholders worldwide. CAIPA seeks to position the Caribbean as a prime investment destination by participating in the World Investment Forum, further enhancing its profile and appeal to potential investors.
CAIPA's delegation at the World Investment Forum will feature nine distinguished speakers from member countries, including executive directors and government officials. These experts will contribute their insights to a total of 13 events, sharing their knowledge and experience to elevate the profile of the Caribbean further.
In collaboration with the World Association of Investment Promotion Agencies (WAIPA), CAIPA Executive Director Ronald Theodore and H.E. Ms. Jacqueline Mora, Vice Minister of Tourism from the Dominican Republic, will join a seven-person panel discussion on "Promoting Investment in the Blue Economy." This event aims to raise awareness of the investment opportunities available in the Caribbean region and other blue economies.
CAIPA extends its heartfelt appreciation to the United Nations Conference on Trade and Development (UNCTAD) for its unwavering support in raising awareness of the Caribbean region and amplifying its assets on the global investment stage.
Given the growing array of investment opportunities spanning diverse sectors, CAIPA maintains its unwavering dedication to cultivating partnerships that will have a pivotal impact on driving regional progress.
Throughout the week, attendees are encouraged to visit the CAIPA booth and explore the offerings of our member agencies, including ProDominicana (Dominican Republic), Invest Barbados (Barbados), and CINEX (Curacao).
Discover the exciting speed-to-market opportunities available in the Caribbean and engage with our experts to learn more about how you can be part of this dynamic and promising investment landscape.
---
About CAIPA:
The CAIPA Secretariat was established with seven (7) member countries as an umbrella Association of CARIFORUM Investment Promotion Agencies (IPAs), with the objective of enabling collaboration among Caribbean IPAs. To date, CAIPA's membership comprises twenty-three (23) IPAs within the region, including representation from the Dutch and British Overseas Countries and Territories.
The member countries include: Anguilla, Antigua and Barbuda, Aruba, the Bahamas, Barbados, Belize, the British Virgin Islands, the Cayman Islands, Curacao, Dominica, Dominican Republic, Grenada, Guyana, Haiti, Jamaica, St. Kitts and Nevis, Montserrat, Saint Lucia, Sint Maarten, St. Vincent and the Grenadines, Suriname, Trinidad and Tobago, and the Turks and Caicos Islands.