Grenada - The Spice Island Incentivizes Investment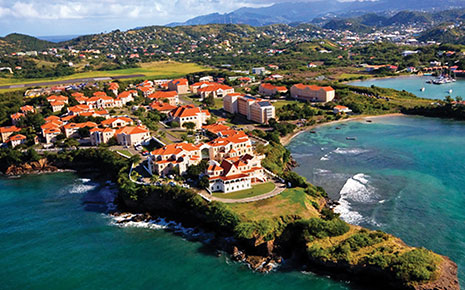 The government of Grenada is committed to supporting economic growth through the creation of policies designed to attract and incentivize investment. In addition to offering fiscal incentives, the GIDC provides business startup and relocation assistance and support for real estate infrastructure and development projects.
A 4-hour direct flight from Miami and 8-hour direct flight from London make it easy to reach Grenada - an ideal destination for foreign direct investment, including for those interested in citizenship through investment programs and minimum entry requirements. Additional incentives and investment opportunities can be found in the tourism, agribusiness, information communications technology, health services, education, education, and creative arts industries.
Grenada is a tri-island state with strong telecommunications infrastructure, an international airport, and contemporary ports. This English-speaking country comprises Grenada, Carriacou and Petite Martinique and several other small islands. Dubbed "the spice island" Grenada has the ideal climate for high-value agriculture, tourism, and life. The island has one of the most pristine physical environments in the Caribbean and offers a low crime rate and a relatively unspoilt natural environment.